<header class="site-header sticky navbar-transparent navbar-fullwidth">

  <!-- Top navbar & branding -->
  <nav class="navbar navbar-default">
  ...
  </nav>
  <!-- END Top navbar & branding -->

  <!-- Banner -->
  <div class="banner overlay-black" style="background-image: url(assets/img/banner1.jpg);">
    <div class="container text-center">
      <h1>Online Documentation Template</h1>
      <h5><strong>theDocs</strong> reduce the burden of developing documentation for your next product.</h5>
      <br><br><br>
      <p><a class="btn btn-white btn-lg btn-outline" href="#" role="button"> Getting Started </a></p>
    </div>
  </div>
  <!-- END Banner -->

</header>

Overlays
To make a better contrast between texts and image, it's better to use overlay helper classes with banners. You can use either .overlay-black or .overlay-white with your banner.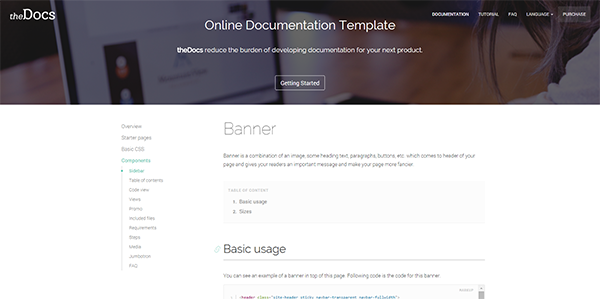 Small
Uses .banner-sm class.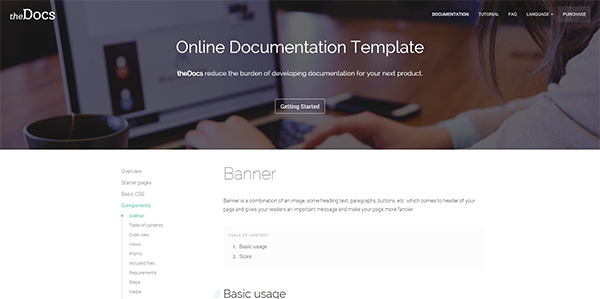 Default
It's default size, doesn't require any class.
---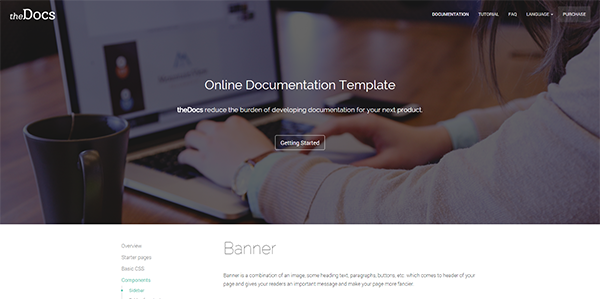 Large
Uses .banner-lg class.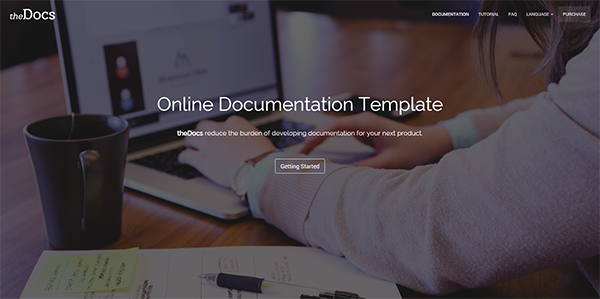 Full height
Uses .banner-full-height class.
Phones
Due to lack of enough space, banner size will be full height in phones.
Variations
Apart from size varieties, you can make different type of variations.